English firefighters were able to save a horse after falling into a 3-foot-wide hole, where they spent about 3 hours straight.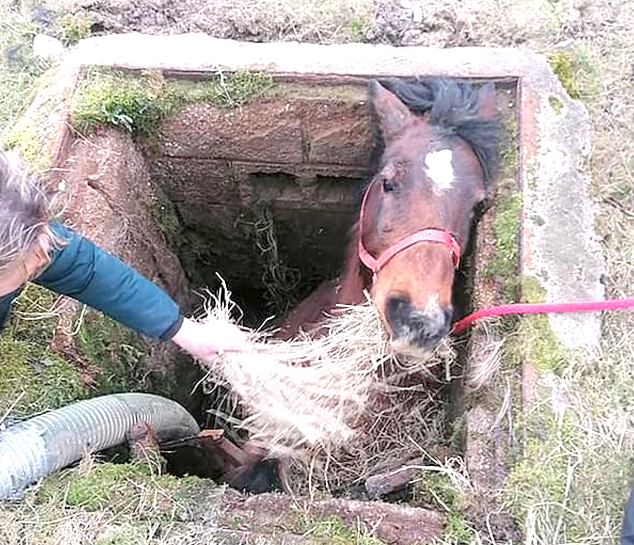 The Daily Mail reported that the horse, known as Angel, was rescued by the Cumbria County Fire and Rescue Service, north-west England after finding it crammed inside of the small access hole.
A farmer in Kendall found the horse stumbling in the hole and immediately called the fire department, the newspaper reported.
The distressing footage shows the horse stuck in the small hole, unable to move, with its head sticking out and feeding before beginning the rescue operation.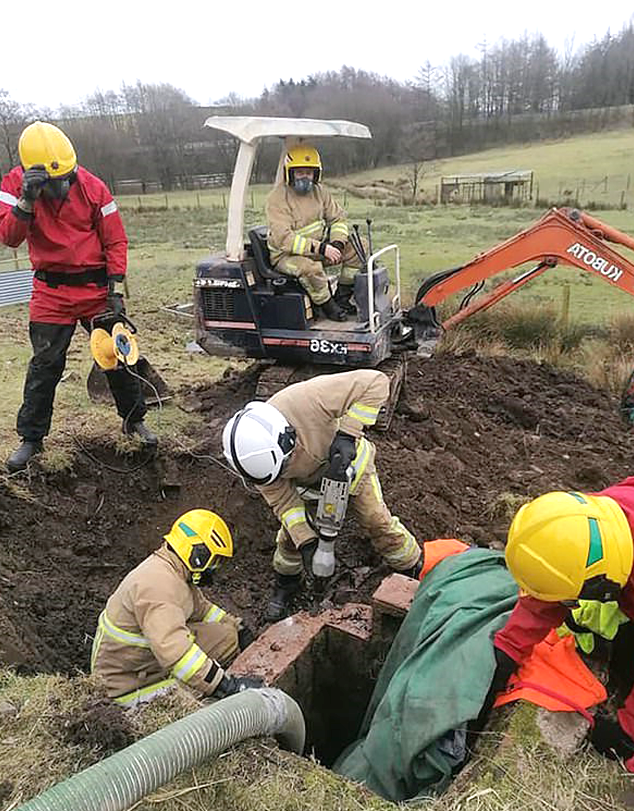 The report said firefighters covered the horse's eyes to keep it relaxed, as the rescue team used a shovel to free the horse from the hole, and other footage shows the horse strapped to the shovel around its waist to lift him safely, as the crew managed to remove him from the hole using specialized equipment and he is now recovering.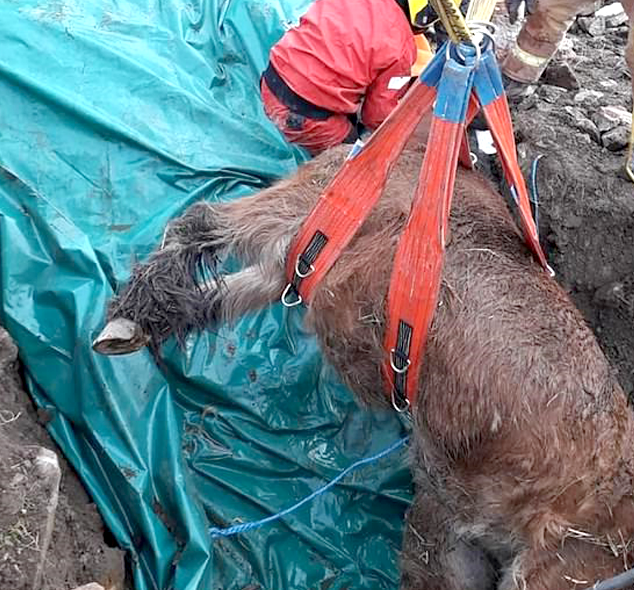 Firefighters posted photos of the rescue operation on Facebook to share this incredible story. He added: "A real team effort that took about three hours, the horse was successfully rescued, and now we hope he will make a full recovery." The post drew hundreds of comments from social media users, praising the rescuers' efforts.