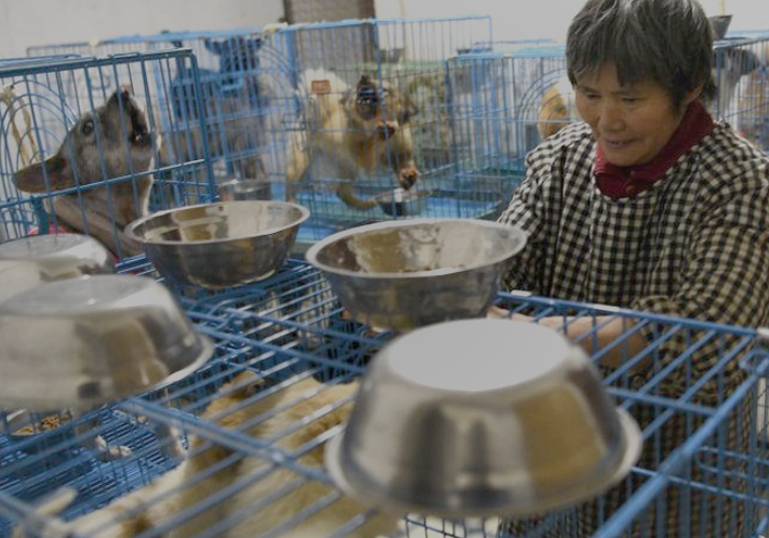 A lot of people like to raise pets in their homes, and it even comes to the point that some consider them to be family, and despite this, raising a pet is tiring and expensive, but a Chinese woman broke all accepted rules by breeding thousands of them, and she decided to donate neglected organisms. A shelter and a place in his heart.
Wen Junhong, a 68-year-old Chinese woman, owns a two-story house where she and her family live, consisting of 1,300 dogs, 100 cats, 4 horses and several birds and rabbits.
The beginning of the woman's story of turning her home into a refuge for thousands of animals, began after rescuing her first dog over 20 years ago, and since then she has continued to be a refuge for homeless animals.
The woman reveals that her fear of the plight of these homeless animals is what prompted her to save them and give them a home, and her interest in the plight of these homeless animals, especially the dogs on Chinese streets who are exposed to kidnapping and trade, prompted her to continue caring for animals that do not have a home to house them.
The "Wen Jun" day begins at 4 am to prepare for her day by cleaning all the cages that fill her house, then begins to cook food for her animal family members, which is a mixture of vegetables, meat and rice, the amounts of food reaching around 500 kg, according to He was quoted by Al-Ain News.
Knowing that taking care of many animals is no joke and meeting their needs takes a lot, Wen Jun, who worked in the environmental field, sold his apartment and then took out a bank loan. to use her savings and board to feed and care for her homeless animals, as well as receive donations after it gained social media attention.
The number of animals that Ms. Wen Jun cares for increases with the number of people who abandon their dogs and abandon them, and to help them, and Wen Jun enlists a team of 6 people, who are her assistants to help her. take care of his pets.