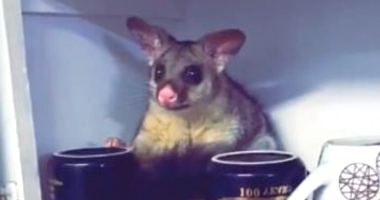 A woman found a strange and wonderful guest at the same time, in her kitchen cupboard, the lady was surprised by the presence of an animal "Possum" in her kitchen cupboard and offered the visitor some classic Australian cookies.
The woman found the "Possum" sitting calmly and politely, among the cups of tea from her farm in the Australian jungle, and posted the video clip on TikTok, according to the British newspaper, the Daily Mail.
The possum graciously accepted the lady who offered him the cookie, held it in her little hands, then began to eat it and nibble it gently. The video, titled "Hey sir, can I get you a cookie", shows a fun rural Australian life.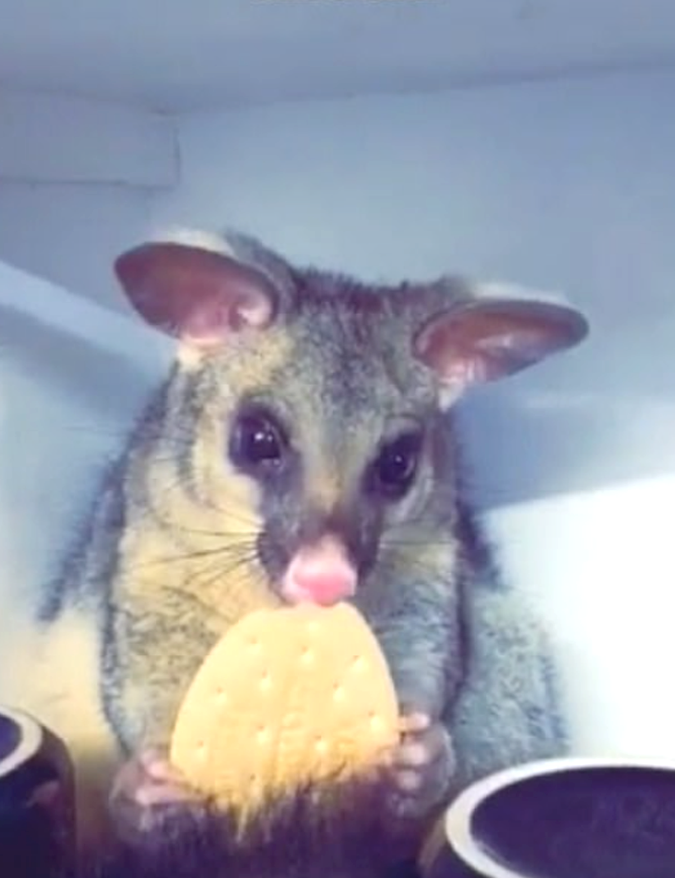 The woman, who works as a farmer, admitted that the opossum had broken cups, but said, "Its attractiveness is more than enough and saw its attractiveness as an excuse." One person joked: "Give the little animal a cup of tea, then what would be a good accompaniment to the meal?
Possums are often found on rooftops, and possums are found in the eastern and northern parts of Australia, as well as parts of the west, Tasmania and a number of offshore islands, and the This cute animal can thrive in both rural and urban environments as they are used to foraging alongside their passionate love for fruit trees and vegetable gardens. "