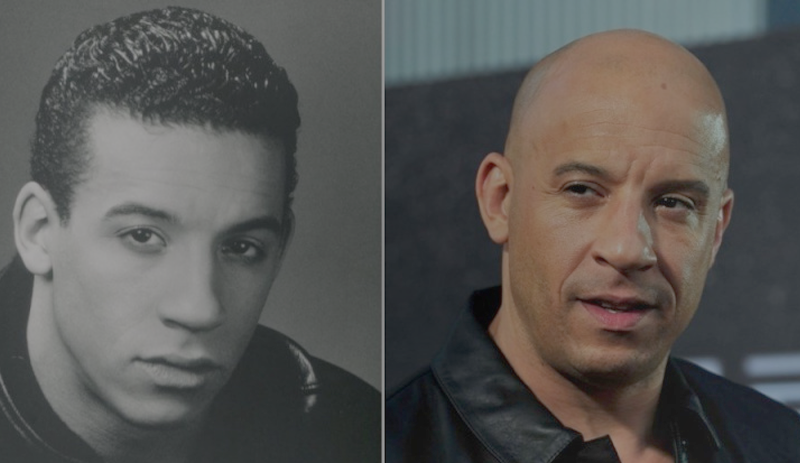 Vin Diesel, an actor who started Fast and Furious 19 years ago, Some may think that his journey began in a scene in the film Saving Private Ryan in 1998 with Tom Hanks , but realize that his role was the result of an effort that lasted many years.
Mark Sinclear was born in 1967 in the United States of America to an English-Germano-Scottish mother and a biological father he never met.
As a Teenager, the students mocked him for his size and thinness, and called him a worm., so he decided to practice weightlifting and bodybuilding to work at the age of 17 as a bouncer in a nightclub, working at night as a caretaker and in the day studying literature and writing at university.
In 1987, he left the club and New York University to work as an actor in Los Angeles, he tried a lot of performance experiences, but in vain, they tell him he's not brown enough, and sometimes they say they need someone with longer hair like , he played in a short scene in the movie Awakenings but his role was so small that his name was not included at the end of movie.
He produced and directed a short film in 1994, which he called Multi-Facial which he described the difficulty of coming into play because of its mixed origins, the thread was chosen to be screened at the Cannes Film Festival in 1995, and it attracted the attention of international director steven spielberg, and gave him this scene at Saving Private Ryan in 1998 , After he starred in the film Boiler Room in 2000, in which he became famous for this sales call to start in 2001 the first film in the series Fast and furious.
In 2017, Forbes ranked him as the third highest-ranking actor In terms of income with $54 million dollars. Van Diesel could have given up and given up hope, but when he couldn't get what he wanted to do, he didn't want to do what he wanted.